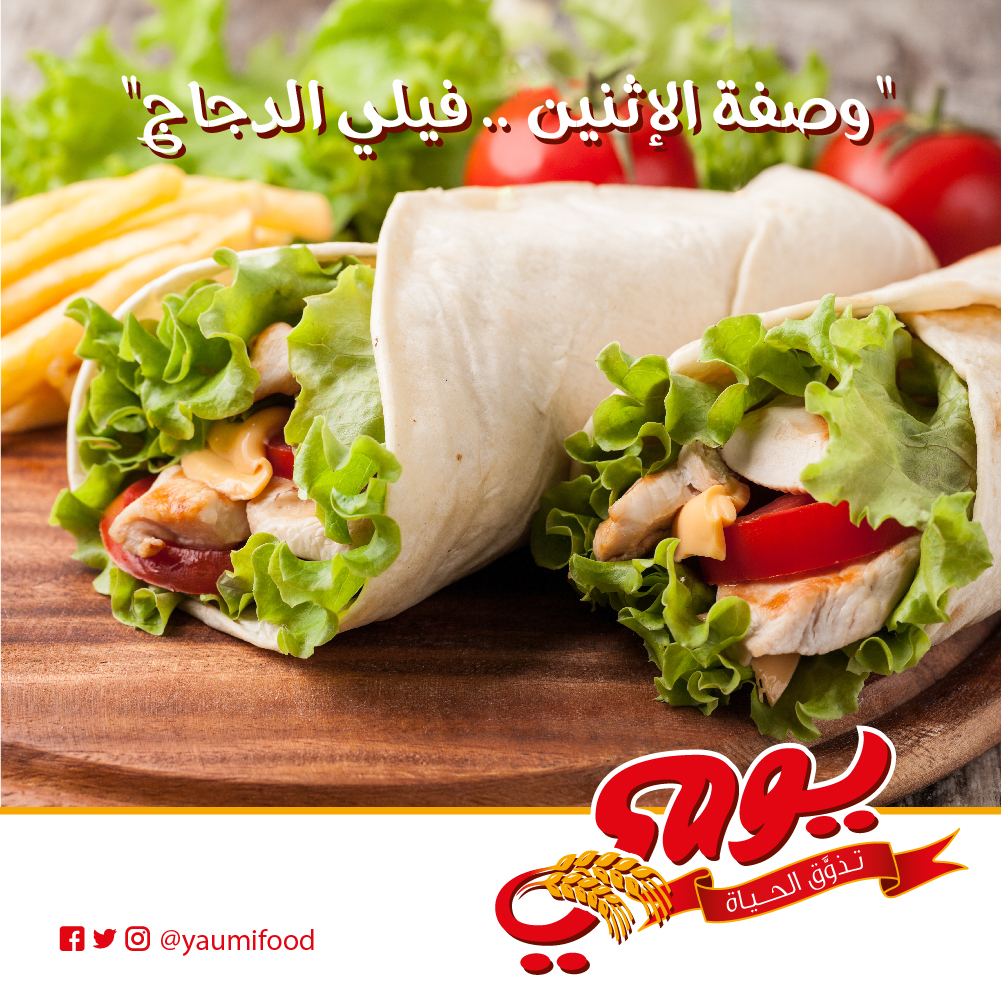 Ingredients:
4 pcs YAUMI tortilla
½ kg chicken breast
3 tea spoons olive oil
1 cup sliced onion
½ cup sliced green pepper
½ cup mushroom
4 cheddar cheese slices
Directions:
Heat medium sized skillet on medium high heat.
Add oil, peppers, onions, and sliced chicken. Salt and pepper to taste. Cook for 5 minutes until chicken is done.
Add mushrooms and cook 2 more minutes.
Drain excess oil, pour equal sized portions into tortillas. Add the cheese to each.
Wrap tortillas burrito style and serve.